Jennifer Ann's Group is a nonprofit charity preventing abuse. We believe in the power of video games to create positive change in the world and since 2008 have been producing serious games to engage, educate, and empower. The Gaming Against Violence program is an award-winning and research-based approach to preventing abuse.
---
The Consent Game Series includes a variety of serious games intended to teach young and old about consent. The games that have been published in this series are: ADRIFT, Crossing Boundaries, How to Blorrble-Blobble, and Stuck in a Dark Place. All of the games in the Consent Game Series are free for educators, students, and parents but not all of the games are appropriate for all ages.
This graphic has more information about suggested ages for the games in the Consent Game Series.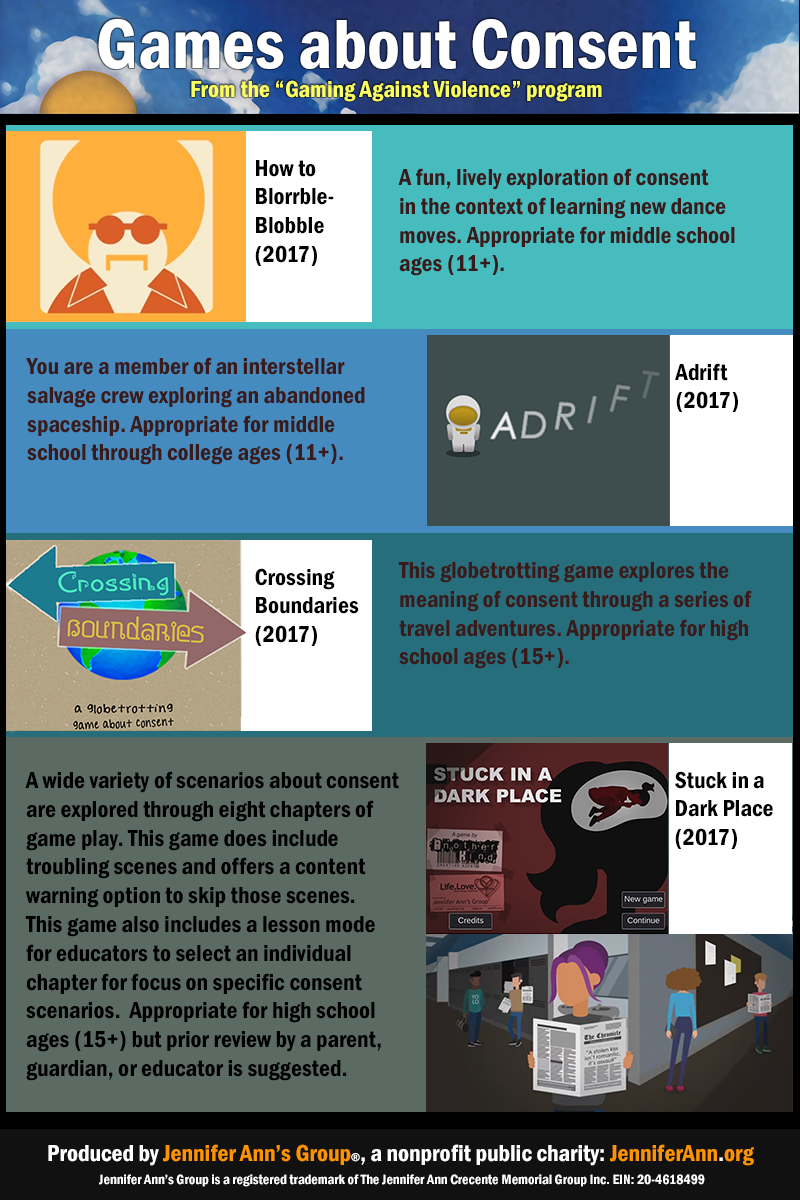 The games in the Consent Game Series are appropriate for a variety of ages ranging from middle school through college.
---
For more information about Jennifer Ann's Group:
Website: Jennifer Ann's Group
Game Portal: JAGga.me
GDC Presentation: Gaming Against Violence presentation