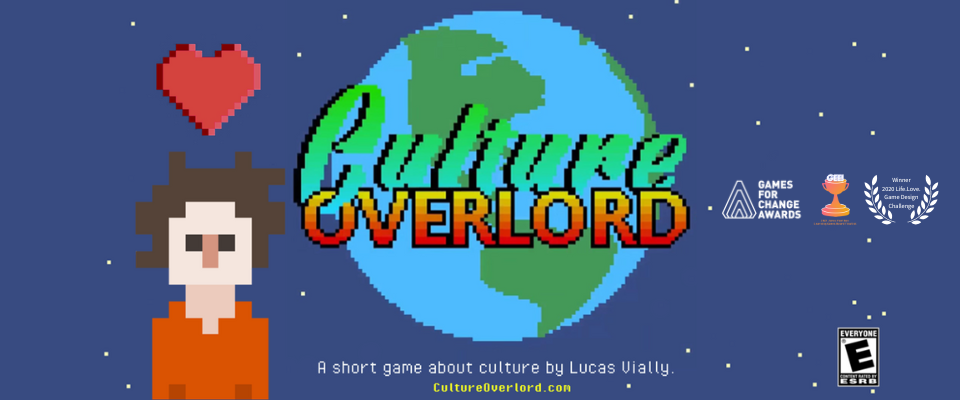 Culture Overlord
Culture Overlord (1.1.2) released
---

MINOR UPDATE
We've just released a minor update to Culture Overlord. We fixed a few minor graphic glitches, added a few people to the Credits that we forgot to include at launch (sorry!), and a few other small changes.
COMING SOON
After we finish testing this new version for mobile we will be submitting Culture Overlord to the various app stores. Look for an announcement about availability for Android and iOS sometime before February (fingers crossed).
We are also in the process of adding more information about media literacy to the official website for Culture Overlord. Check it out if you haven't already.

Thank you for your support and interest!


Files
Culture Overlord 1.1.2 (Linux)
54 MB
Jan 12, 2021
Culture Overlord 1.1.2 (MAC OS)
48 MB
Jan 12, 2021
Culture Overlord 1.1.2 (WINDOWS PC)
49 MB
Jan 12, 2021