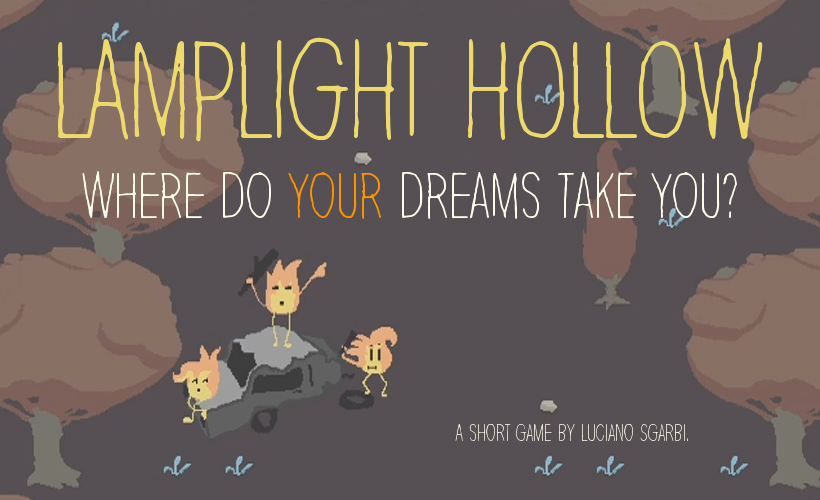 Lamplight Hollow
'Lamplight Hollow' en Español​​ (soon!)
---
Lamplight Hollow: a quick update
As a nonprofit charity we usually are not able to localize our games but the good people at Axolotl Translation Services generously offered their services to us at no charge! As a result Lamplight Hollow will be available to play in Spanish soon!!!
Game Development and . . . Project Management?
We have only localized a few of our games in the past and the process used depends greatly on the development platform. As Lamplight Hollow was developed with RPG Maker MV (which does not have a native solution for localization) we had to find a third-party tool (we'll update this with more info after completion).

First, we used the tool to extract the relevant content to spreadsheets. Then we sorted and filtered out all most non-player-facing content to reduce the amount of data we had to send to Axolotl. We wound up sending over 50 spreadsheets of content!
After just a couple of weeks Axolotl has completed its first pass through the text and now they're just dealing with the trickier translation pieces ... (have you considered how difficult it can be to translate puns??!)
Once we receive the final translations we'll import the Spanish content into the game and *fingers crossed* if all goes well we will go through our internal UAT (user acceptance testing) process to confirm that everything is still working . . . bueno(?)!
[Editor's note: there's a reason that we're not doing the translations ourselves!]
We hope to be able to share Lamplight Hollow with you en Español soon!

Thank you for your continued interest & stay safe :-)