Soft Launch for 'LED Gaslight'
---
We've just (soft)launched the next game from the gaslighting series!
LED Gaslight is an engaging Twine narrative set in the workplace.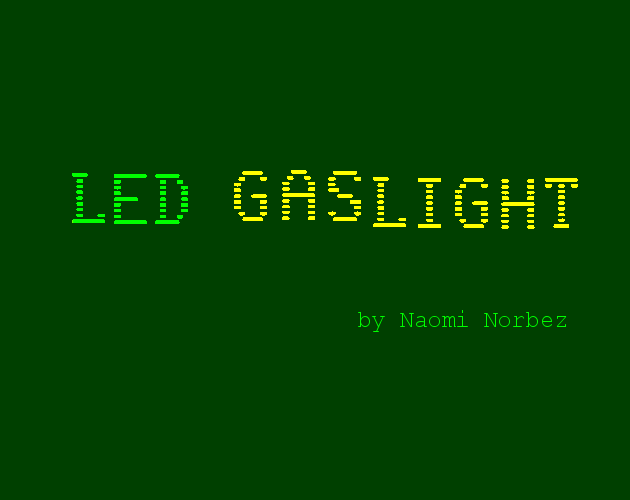 LED Gaslight is by Naomi Norbez.
There are still a few tweaks that we'll be making but if you'd like to play it now you can, just use the password: ledgaslight
. . . we've completed testing but if you spot any issues please do let us know!
Files
LED Gaslight 1.1.1
Play in browser
Jul 20, 2020